Immigrant Visas
EB1A: Alien of Extraordinary Ability
EB1B: Outstanding Res/Prof.
EB1C: Multinational Exec/Managers
EB2: National Interest Waiver
EB2: PERM
EB3: PERM
Labor Certification Application
EB5: Investors Job Creation

US Working Visas
H1B: Temporary Working Visa
H3: Trainees
O1 and O2
L Visas: Intra Company Tranferees
Study & Research in US
F1: Student Visa
1: JVisiting Students Scholars





Law Office of Sun Associated
Shaub & Williams (Of Counsels)

12121 Wilshire Blvd., Ste 600
Los Angeles, CA 90025
Tel: (310)481-6118
Fax: (310)481-6117
E-mail Addresses:

sunlawfirm@sunlawfirm.us
alicesunlaw@gmail.com
officeofsun@yahoo.com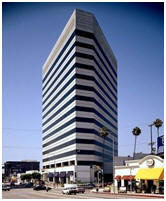 Law Offices of Sun Associated Shaub & Williams
is highly regarded for extraordinary success in representing international scholars, postdoctoral researchers, Ph.D. students, scientists, engineers, business managers, entertainers and many others to apply U.S. Working visa (H1B,H3,O1,L1A,L1B,etc.) and U.S. Permanent Residency (Green Card in EB1A, Eb1B, EB1C, EB2 EB2NIW,) for 18 years. We have successfully represented clients at Harvard University, Yale University, MIT, University of Florida, University of Hawaii, New York University, Stanford University, University of California, California Institute of Technology, the National Institutes of Health, the DoE Lawrence Berkeley National Laboratory, The Pacific Northwest National Laboratory, RAND Corporation, NASA, clients from China, Korea, England, Russian, Spain, and many
more..
.>
EB5 Alien Investors Green Card applications: As an AILA member, our law firm has been doing research and representing EB5 investors since 1994. Together with the highly-experienced staff in our law firm, we have won all EB5 regional center investors' petitions. Having cross-cultural background and professional training, we represent Chinese EB5 investors efficiently and effectively. The Immigration Act of 1990 created the employment-based fifth preference, or (EB-5) immigrant investor category. Under the EB-5 provisions, 10,000 visas shall are available each year. The current CIS processing time may help a family to get conditional green card in about 12 months. There is no legal requirements for education and English language proficiency to EB5 investors. <more>
EB1C is an employment-based immigration petition in the EB1 category for executives or managers transferred from a multinational corporation. There is no labor certification required for this classification. The prospective employer in the United States must furnish a job offer in the form of a statement which indicates that the alien is to be employed in the United States in a managerial or executive capacity.
US CIS Links
We help people from different Countries
| | |
| --- | --- |
| | We help people in different Status |
Postdoctoral Researchers
Ph.D Students
Masterís Degree
College and High School
Investors Overseas